Captain's Mode 101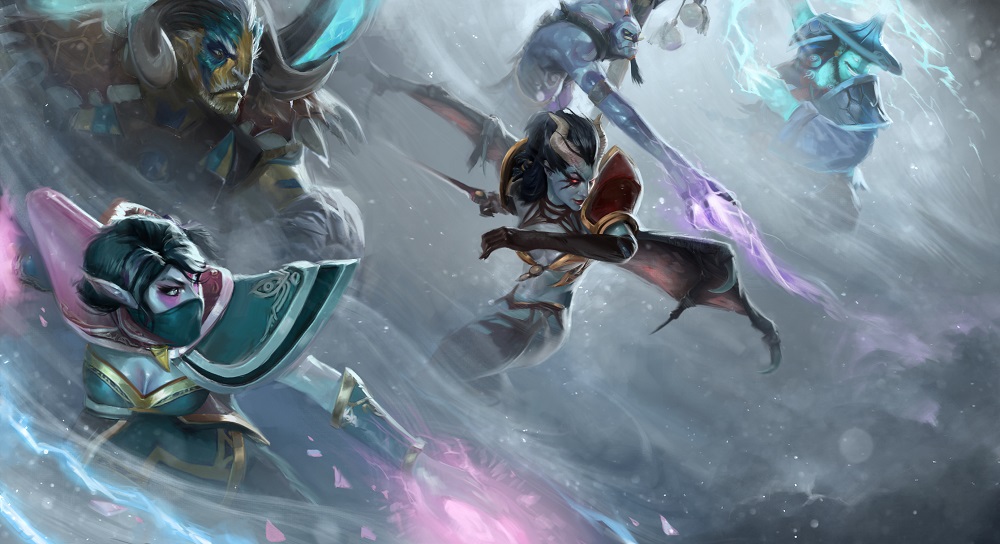 Not so long ago we discussed how playing Random Draft might be a better Dota experience, but there is one more mode to play in ranked matchmaking. One that gives the most control over how the game will develop and what strategy each team will adhere. Excitement in Captains Mode starts from the very beginning, and here are some general tips on improving your drafts and creating playable team compositions.
Draft Disables
There is a reason this rule is at the top of the list. It is possible to make a functional draft without a single stun, but it will still put your team at a major disadvantage. Draft your disables and draft them early, otherwise you will be cornered in a situation, where you will need very specific hero for a specific role and having limited options is never good.
Catch vs Initiation Heroes
Centaur Warrunner is an initiator. So is Magnus, but these heroes are very different. When drafting your disables, keep in mind cooldowns and how abilities play out. Lately, in the pro-scene, teams started drafting one low-cooldown, low-value "catch"-initiator and one big teamfight turning hero like Warlock. This allows teams to successfully gank, without the repercussions of long cooldowns. But when there is a massive teamfight, they are prepared.
"Cheese" heroes
Counter-picking is bread and butter of Captains Mode, but there are several heroes in the game, which require an answer before they are even drafted or thought of. Keeping these heroes in mind is always a good idea—their pick can completely change the landscape of the game and the draft.
Luckily, these heroes are generally hard to play and not every team will have a good dedicated player for Meepo, Broodmother, Visage etc. Regardless, keeping these "cheese" heroes in mind is always a good idea and having at least some form of outpush, some form of AoE control and some answers to split-push is a necessity.
Ask teammates to check enemy profiles
There is nothing wrong with getting to know your enemy before the game begins. A lot of players are exceptionally good on some heroes and play them a lot. Allowing them to pick such hero is a huge mistake. You might be playing in a 3k average game, but it doesn't mean that one of the enemies can't play Visage like a 5k. Checking the "cheese" heroes is a priority, but even more regular confident picks for the enemy can be devastating for your team.
Opening Picks
Keep your opening picks flexible. They do not necessarily need to be trick heroes, but they shouldn't force you into a particular strategy archetype either. The current meta revolves around early position 3 or 4 picks, generally with a good "catch" hero or a strong counter-initiator. These heroes fit virtually any lineup and every team needs disables.
Do not over-respond to the enemy's draft
This mistake is a lot harder to unlearn since most players are programmed to respond to specific enemy picks with specific picks of their own. Yes, counter-picking is great, but dedicating more than two heroes specifically for shutting down one of the enemy heroes will leave you with a mess of a team. Countering the enemy strategy is good. Having your own strategy and game plan is better.
Know your teammates
This is applicable at all levels of play. A player having very high MMR doesn't mean he can play every single hero in the game. Morphling can be the absolute best pick for the situation, but if you don't have a player to execute the hero properly, going for a more comfortable option is almost always better. Push your team to their limits, but not over it.
Keep early game in mind
The pace of the game is very different from the one we had in the 6.8x era, where the comeback gold mechanic made comebacks so much easier. The current metagame doesn't allow for complete throws of the early game. You don't need to dominate all three lanes to win the game and it is possible to get back into the action after a series of successful high ground defences, but why put yourself in such position in the first place? Laning is important, heroes don't automatically start the game with level 6 and having ways to deal with early skirmishes is advised.
Know your timings and play according to them
This is less of a draft problem and more of an execution one, but it still worth mentioning. Different team compositions will peak at different timings. Some teams will only get stronger as the game progresses, while others will be an absolute powerhouse in the 20-30 minute window, but will quickly fizzle away afterwards. Play what you drafted. Gank if you need to gank, push if you need to push or turtle up if you need to. Don't get sucked into the automatic pattern of Dota, but rather think of what your specific lineup needs to do at this specific moment.