2016 - A Dota Year In Review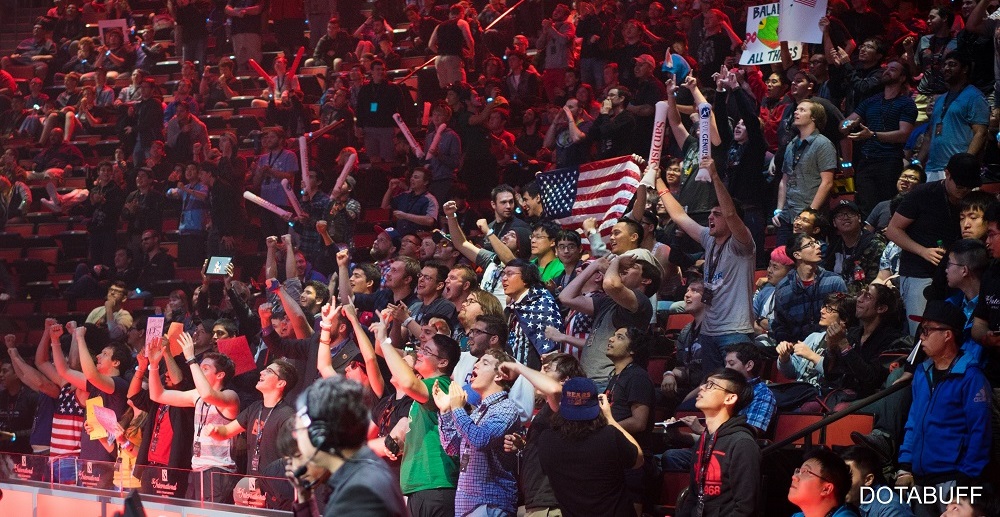 2016 was an eventful year in Dota 2. With all eyes on 7.00, it is easy to forget about the big changes Dota has undergone throughout just this one year, both in pubs and pro play. Let's take a walk down memory lane.
This year started off with 6.86, which was released in December 2015. Patch 6.86 introduced new map changes, such as a new neutral camp to the offlane, a new rune, new items and 5 significant hero reworks: RIki, Faceless Void, Death Prophet, Lone Druid and Doom. 4 out of 5 these reworks propelled these heroes into the forefront of the competitive scene at one time or another.
The new items (
Faerie Fire,
Dragon Lance,
Aether Lens and
Iron Talon) immediately established themselves as good pick-ups as well, aside from one item. Dragon Lance's initial recipe included a Quarterstaff instead of 2 Bands of Elvenskin, which made it rather weak and niche, mostly picked up by Enchantress due to the range increase.
Offlane Enchantress and Invoker Dominance in 6.86
Speaking of
Enchantress, she gained a lot of popularity at the beginning of this year, with many NA players especially playing her as an offlaner. The new offlane neutral camp inspired a new build that would see a bigger emphasis on
Untouchable. She ended up being one of the most contested hero in the Shanghai Major.
Another top pick in 6.86 was
Invoker. The hero received a huge buff by starting the game with a point in Invoke, meaning he could have 2-4 abilities at level 2. This huge buff to his laning stage propelled the hero to an immediate top pick, so much so that Icefrog saw it necessary to nerf the hero just 4 days before the Shanghai Major in 6.86f. Despite the significant nerf (removing the disable portion of Deafening Blast), Invoker still went on to become the most picked hero at the Shanghai Major.
Shanghai Major was the 2nd Major in Dota 2 history. Following DAC, the first multiple million dollar Dota event in China, Shanghai Major expectations were somewhat high, as DAC was praised as one of the better events in recent past. In terms of raw competition, the Shanghai Major saw a lot of upsets and strong performances. MVP.Phoenix stormed into the semi-finals of the upper bracket and compLexity Gaming placed 5th/6th. Team Liquid, the then winner of the European qualifier, went on to the finals to face Frankfurt Major finalist Secret. It was Puppey's second victory at a Valve event.
Outside of the competition, however, Shanghai proved to be a disaster. The host James '2GD' Harding was fired a day and a half into the groupstage. It led to a big community outcry that spawned the now meme "James is an ass" by Valve's very own Gabe Newell. Alongside 2GD, Valve also let go of the production company KeyTV at the event. Production on the first few days had a variety of issues, ranging from heavy delays to overlay and sound problems.
Following the Shanghai Major, a new roster lock period began in mid March, and it sparked roster changes that will likely forever be remembered. Shanghai Major winner Team Secret let go two of their players, namely MiSeRy- and w33ha, to acquired Evil Geniuses' Arteezy and Universe, while also re-adding 1437 as their coach. As a result, Evil Geniuses added both Aui_2000 and Bulba from Digital Chaos to their roster. Digital Chaos was now left with only one active player, Resolut1on, so they hired the now free agents MiSeRy-, w33ha, Moo and Saksa. All of this took place only four to two days before rosters had to be locked to be eligible.
6.87 - Ban Phase added to Ranked All Pick
The weeks following the Shanghai Major saw a meta shift without any balance patches or tweaks.
Sven and
Ursa gained more in popularity as pro players continued to experiment with line-ups and lane match-ups. When Invoker rose to the top, MVP.Phoenix introduced a counter-pick that would later spark more picks like it. Phantom Lancer mid was a popular way to counter Invoker's strong laning stage, and many players realized that other melee heroes could do just fine in the midlane as well. The likes of Ursa and
Juggernaut proved to be strong picks and continue to be strong even today.
Just before 6.87 was released in late April, Valve experimented with a few days of ranked games without the All Pick mode. Players had to queue into either Captain's Mode or Random Draft. The experiment forced players to take a second look at under-played modes and highlighted that the quality of a single match can be largely increased if people communicated and coordinated better and more, even in the drafting stage. It didn't last long and All Pick returned, but shortly after 6.87 was released and introduced a new ban phase to ranked All Pick.
While it wasn't a big balance patch in terms of quantity of changes, 6.87 did introduce a variety of new items. The introduction of
Hurricane Pike and the new recipe for Dragon Lance would have a huge impact on the meta, as these items allow a variety of ranged carries to be more viable, establishing heroes like
Drow Ranger or
Luna.
Tanky cores became more and more popular in 6.87, allowing
Slardar to become a top pick in competitive Dota, alongside the likes of
Doom and
Dragon Knight. Another significant implementation in this patch was
Mirana's Aghanim's Scepter upgrade. An upgrade that was seen as gimmicky at first, but that later propelled Mirana from occasional support into a first-pick core.
The Summer started out with the Manila Major, Valve's first event in South-East Asia and the second big SEA LAN in 2016, following the largely popular and successful ESL One Manila. It turned out to be one of the best Valve events overall with a passionate live crowd and great production with PGL's first Dota Major. This Major also set a record in hero picks, with 95 different heroes picked.
OG and Liquid once again faced off in the finals, following their bo5 encounter in Epicenter. OG remained victorious and secured their 2nd Major title. An almost bigger story, however, was the fall of both Evil Geniuses and Team Secret, who both placed last in Manila, resulting in early roster changes yet again, which were even announced during the event. Evil Geniuses removed both Bulba and Aui, re-adding Universe from Team Secret and also adding zai, their former teammate who took a year off for school. Team Secret replaced Universe with Bulba and added Aui as secondary coach next to 1437. Both teams now had to go through open qualifiers in order to participate at TI, even EG despite being title defender. Only one team would end up successful with this roster swap.
Most Diverse Patch and TI
Following the Manila Major, Valve released 6.88 in June. It wasn't a large patch and in previous years it could've passed as a "b-version" of a patch, but the following months would immortalize 6.88 as one of the most diverse patches in the history of Dota. Going into The International 2016, OG and Liquid were regarded as favorites, with a few believers in Wings, who had just emerged victorious at The Summit. Team Secret, despite qualifying through the open qualifiers, placed last yet again, whereas Evil Geniuses placed third. Wings, as expected by some parts of the community, proceeded to win the title, but the surprise of the tournament was Digital Chaos with an admirable run into the grand finals. TnC wrote the other story of the tournament, with a superb top 8 finish, eliminating two time Major winners OG.
The meta kept evolving and TI broke Manila's hero pick record with 105 different heroes picked. Mirana became the most contested and picked hero at the event and
Shadow Demon established himself as the most picked support.
Following the conclusion of TI, another roster shuffle took place and OG's Miracle replaced Fata on Liquid, Arteezy returned to EG and Fear and ppd retired.
Meta Keeps Changing Without Balance Patch
6.88 continued, though as some were patiently waiting on a new major balance patch, Valve added smaller tweaks to keep the game balanced, as well as adding
Underlord. The hero immediately established himself as a fierce competitor in pub games with a consistent winrate above 50%. At the same time,
Arc Warden emerged to dominate high skilled pubs yet again, though it didn't last long as Icefrog immediately nerfed him in 6.88d.
Pro players continued to find a way to ever so slightly shift and change the meta.
Warlock became a first pick and Shadow Demon and
Luna became a scary combination that nobody would want to face. Virtus.pro used them and even a support
Weaver to great success to claim their The Summit 6 title.
They were regarded as a favorite going into the Boston Major, the first US based Valve event outside of TI and the first single elim Valve event. Virtus.pro was unable to live up to expectations, whereas OG rose from the ashes of their heavy roster shuffle. With three new players, the European squad displayed the same strength that allowed them to claim two Major titles in the first place and in Boston they added their third. OG would've been the story of the event, if not for Ad Finem's amazing run from the European qualifiers into the grand finals. Luna and Shadow Demon continued their dominance at the Boston Major, though
Rubick ended up being the most picked hero at the event.
Just two weeks ago, Valve released 7.00. Skipping 6.89 seems appropriate in hindsight, as 7.00 introduces a variety of changes that will forever change the way players will perceive Dota. From basic map and UI/HUD changes to the new talent system that adds a new layer of balance potential for Valve.
What will 2017 have in store?
2016 has been an eventful year for Dota. A lot has happened and almost just as much as changed. Dota is an ever changing landscape after all, no balance patch or not. That said, the reaction to 7.00, both in anticipation of it and in reaction to it, have shown that the community is eager for more balance patches to keep the game fresh. As much as 6.88 has blessed us with various great games and matches, balance patches help keep the game interesting.
So for 2017, what will Valve bring us next? With Monkey King's release, the first standalone Dota 2 hero has been released, hopefully opening the door for more hero releases in the near futures. 7.00 also didn't implement any new items, so there's a lot of ways for Valve to keep the game fresh and interesting in the next couple of months.